5 August, 2013, Davenport, CA – Save The Waves Coalition is happy to announce the creation of its elite Save The Waves Donor's Club. With an investment of $5,000 per year over three years, STW board member Fernando Aguerre is the founding donor in this prestigious club, with several other individuals following.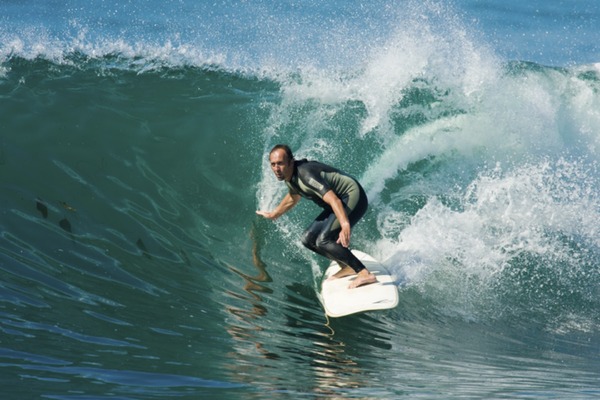 "We are very happy to be able to launch this program, and have Fernando generously lead the way as the first contributor," said Save The Waves' Executive Director, Nik Strong-Cvetich, "Investments by the Donor's Club enable Save The Waves to substantially expand our scope and impact in our three core program areas." This will help Save The Waves further their mission by creating new World Surfing Reserves, taking direct action to protect Endangered Waves, and helping coastal communities quantify the value of their local breaks through cutting-edge economic studies.
This year on August 10th, the Surf Industry Manufacturers Association will honor STW Donor's Circle founder Fernando Aguerre as "Waterman of the Year". Aguerre's work as President of the International Surfing Association has been focused on making surfing recognized as an official Olympic sport. In the last three years he's introduced surf events to new countries from China to Afghanistan to Turkey, and was recently elected to the International Olympic Committee. Aguerre also recognizes that surfing as a sport is dependent on maintaining the health of our coastal environment.
"My investment in Save The Waves helps to safeguard our natural surfing environments for generations of surfers to come", said Aguerre.
For further information about becoming a part of the Save The Wave's Donors' Club, please visit www.savethewaves.org or contact info @ savethewaves.org.
About The International Surfing Association:
The International Surfing Association (ISA), founded in 1964, is recognized by the International Olympic Committee as the World Governing Authority for Surfing. The ISA governs and defines Surfing as Shortboard, Longboard & Bodyboarding, StandUp Paddle (SUP) Racing and Surfing, Bodysurfing, Wakesurfing, and all other wave riding activities on any type of waves, and on flat water using wave riding equipment. The ISA crowned its first Men's and Women's World Champions in 1964. It crowned the first Big Wave World Champion in 1965; World Junior Champion in 1980; World Kneeboard Champions in 1982; World Longboard Surfing and World Bodyboard Champions in 1988; World Tandem Surfing Champions in 2006; World Masters Champions in 2007; and World StandUp Paddle (SUP, both surfing and racing) and Paddleboard Champions in 2012.

ISA membership includes the surfing National Governing Bodies of 104 countries on five continents. Its headquarters are located in La Jolla, California. It is presided over by Fernando Aguerre (Argentina), first elected President in 1994 in Rio de Janeiro. The ISA's four Vice-Presidents are Karín Sierralta (PER), Kirsty Coventry (ZIM), Casper Steinfath (DEN) and Barbara Kendall (NZL).